For the Party Souls
Elevate your nightlife experience. Explore, enjoy, and embrace the night with Wergo. Here's what's in store for you:
Live updates on city's trending events.
Exclusive deals and VIP experiences.
Connect, plan, and party with friends.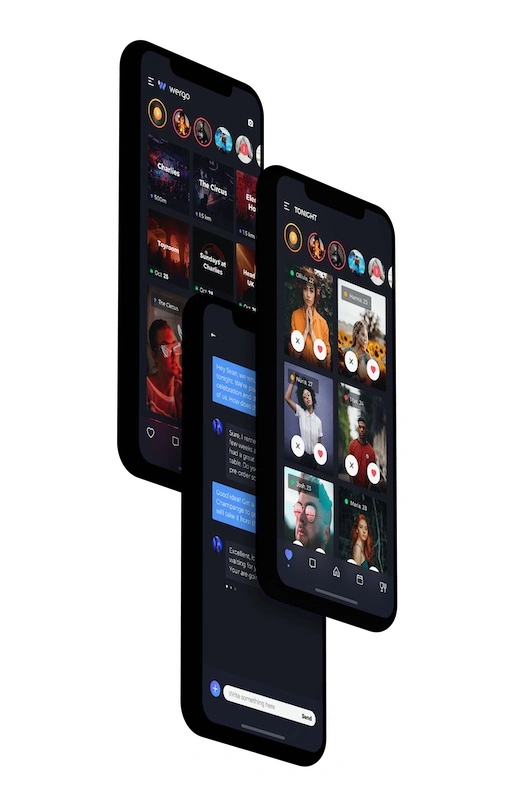 For Club Maestros
Transform your venue into the city's hotspot. Wergo equips you with tools and insights to craft stellar nights:
Effortless event listings and ticketing.
Deep insights on visitor preferences.
Engage, collect feedback, and keep the party going.
Start Using Wegro
Own Your Night with Wergo
The ultimate nightlife experience is just a click away.
Download for Apple
Download for Android